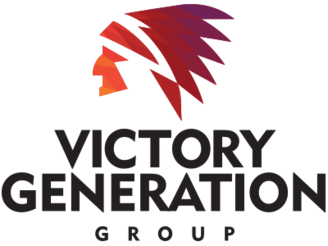 coming soon
Work ethic
The close-knit collaboration of several companies working under joint control saves you time and gives better value for money. Our experts oversee the projects, assist in organizing the working process and establishing connections between companies within the Victory Generation Group. In unique cases we may once in a while refer to external brands in order to adhere to the general principle of individual approach – the way we deal with every single client and project. While working together, we become an integralpart of your company. And we act as your partners creating new opportunities for the development and promotion of your business.
About us
Victory Generation Group was created in 2014 and combines several companies representing the ultimate leaders in their fields of experience. We can implement virtually any project "from A to Z" without involving a third-party company. This comes as a result of our flexibility and willingness to change – as long as a new brand emerges as a member of the group. Together we are expanding the scope of our collective knowledge, skills, experience and – why not – geography. Currently, we are focusing our activities on business development. We assist our clients to grow their business not only by advising, but also by developing and implementing projects.
Services
The range of our services is constantly expanding. We are perennially growing and opening up new directions in our field of expertise. Currently, main areas of our activities are: business development, crisis management, creative,production, event, product design, graphic design, marketing, programming,equipment rent, LED screen rent, lighting equipmentimport.
---
184 Antarain str.
Yerevan, Armenia